Looking for the right property?
Be the first to get hot new listings via email!
Looking at Selling?
We'll take the stress off you!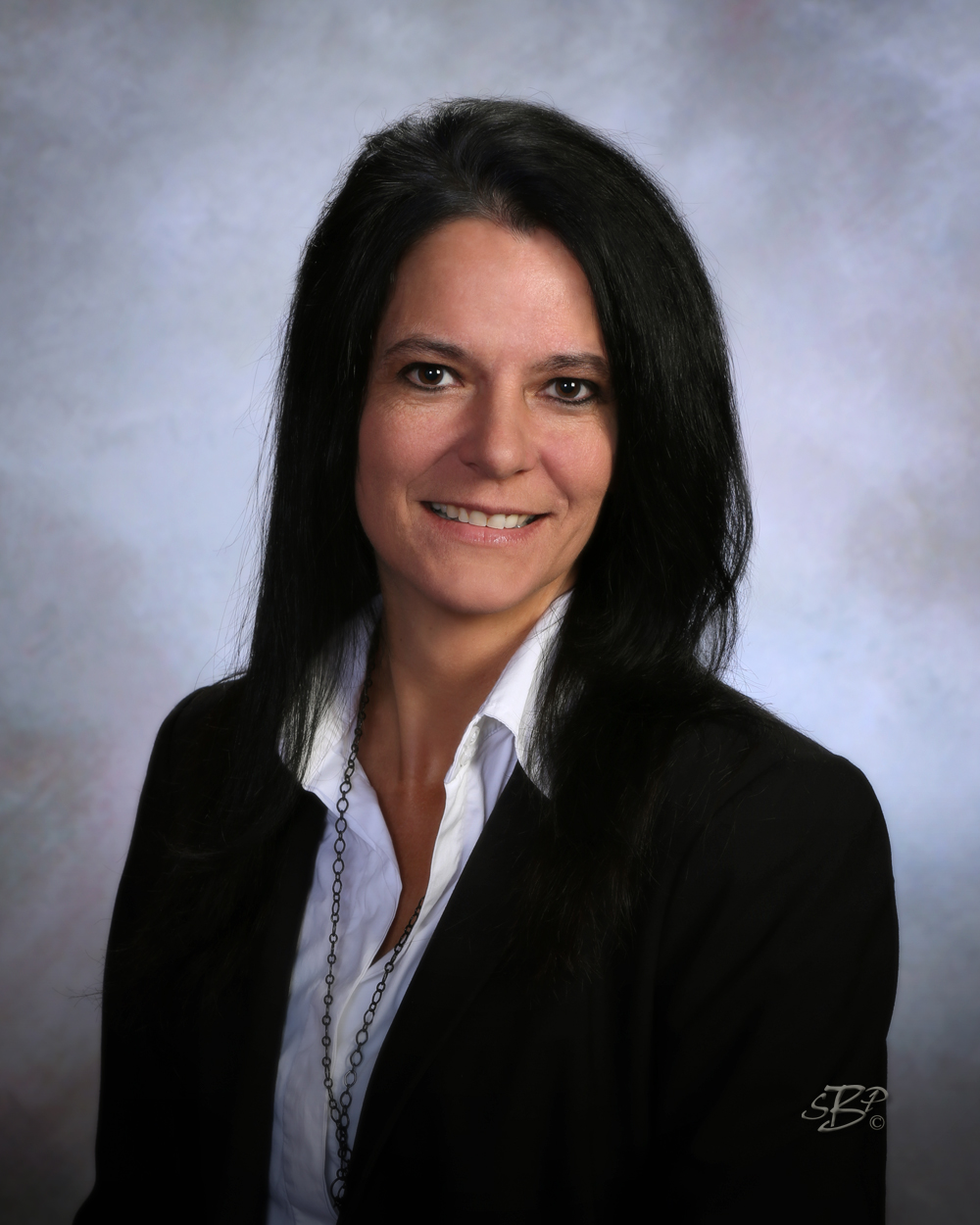 Welcome!


Stacey Stracke and her team of agents created Stracke Realty as a means to better serve their clients in North Central Nebraska. The creation of Stracke Realty allowed all parties to continue their passion for real estate while helping others become connected with their communities, their neighborhoods and their homes. Through the buying and selling process, the Stracke Realty team is able to do just that. Having been in the financing side of real estate transactions for 20 years prior to opening the brokerage, Stacey has many years of real estate transaction experience, making sure to provide you with the very best service.
It has been the goal of Stracke Realty to provide the level of service one would provide to their very own friends and family while maintaining a professional and fun experience. Stracke Realty is determined to make sure the service and guidance during the process of buying and selling properties is top notch. We want your real estate experience to be one of the most rewarding experiences you have.
The Stracke Realty team is made up of Broker, Stacey Stracke; Associate Brokers, Mary Foxworthy & Don Coash; Sales Associates, Terry Foxworthy, Kay Lynn Collins, Kellie Olberding & John Miller; and a Marketing Specialist/Office Assistant, Jen Miles. Together the Stracke Realty team is here to serve you!


We proudly serve Holt, Rock, Brown, Cherry, Keya Paha
& Boyd counties in North Central Nebraska.
Testimonials
"Stacey Stracke and her team of professional realtors will provide you with exceptional service and support in all of your real estate needs!"
~Sokratis Simos
Bassett, NE
"After living in our home for one year now, we are really enjoying the remodeling projects! We recommend your team to everyone we know that might be house shopping. We have bought several homes throughout our marriage, and Stracke Realty has been the best realty group to work with. If we ever make the leap again, you will be the first to know! Keep up the excellent work!"
~Cora & Walter Calkins
O'Neill, NE
"Working with Mary Gambill was a great experience and advantage for our intentions on buying a house. Her advice and recommendations; from properties to financial options were outstanding. We started seeing properties in November 3rd and we close to our house in December 23rd!!"
~Jamie Morales
Ainsworth, NE

"It was great buying experience working with you and your team. Thanks!"
~Daniel Nekolite
O'Neill, NE

We had the best experience ever with Stacey
~Tracy Kaczor
O'Neill, NE


I can't say enough good things about Jade and Stacey. They have been so helpful through the whole buying and selling process. I am pretty sure that I asked a zillion questions and voiced as many concerns but each time I was given a timely answer and was never made to feel like a pest. Both of these ladies know their stuff and are truly professionals in the real estate world. Thank you so much for making the buying and selling process so easy. Love my new home and love Stracke Realty!
~Mary Boyle
O'Neill, NE


Stacey, thank you for making this such an enjoyable and smooth transaction. I certainly would recommend you to anyone that is ready to buy or sell their home. It has been my pleasure to work with you. 10 out of 10 rating!!!!
~Charlotte Linquist
Page, NE

Our acreage in Creighton was something we wanted to sell but to the right buyer because it was our home for many years and we had many, many wonderful memories there before moving to Bellevue.

We took our time moving and after 6 months we were ready to list it with a realtor. Another 6 months with that realtor passed without any buyer so we looked for someone else in the area to list with. The name that kept coming up on Facebook, Instagram, and Twitter was Stracke Realty. This looked like a busy, aggressive, up and coming agency so we contacted them to look at our acreage to see if they would consider listing our Creighton home which is out of their usual area of O'Neill/Holt County.

Stacey came the next Saturday we were in the Creighton area. She was very through in looking and asking questions and taking pictures spending a couple hours looking the acreage over up and down, in and out and was ready to take this on. Contract in hand she listed our acreage and advertised it on their website, Facebook, Instagram, and Twitter. The description that went along with the listing was fantastic, almost like they had lived there and loved it like we did.

It didn't take long for people to call wanting to look and Jade brought this couple to look at our acreage. By the end of that first week we had an offer on the table which was very close to the listing price.

All through this process we were kept very well informed by text, phone calls and/or emails as to what was needed from us or what we were waiting for from the buyers financing agent. With us living in Bellevue and our acreage in Creighton, 3 hours away, technology was used to sign electronically, send paperwork back and forth and it all went smoothly.

For the final closing signatures we did meet in O'Neill with Stacey so we could meet with her one last time to thank her and Jade for their work throughout the process. Other than a couple unforeseen delays due to financing requirements, this was an easy process especially living 3 hours away and dealing with this COVID-19 situation.
~Mike & Karen Costello
Creighton, NE

We have used several realtors and brokers over the years but Stacey is one of the very BEST! She was so friendly and easy to work with and kept us well informed through out every step of the process of selling our family home. We really appreciate how quickly she responded to all of our questions and requests. We highly recommend Stacey and would use her again in a heartbeat!
~The Sunny Alderman Family
Newport, NE


Jade Ritterbush was very helpful and answered all my questions, and if she did not know, she would find it out for me. Being a 1st time home buyer, I had many questions and did not know the process. Jade made sure to make me feel comfortable and took great care of us. I highly recommend her as a realtor. She even did everything she could to help make it a speedy sale. Thank you Jade!!
~Melinda & Shawn Cole
O'Neill, NE


Huge shoutout to Stacey Stracke for helping me buy my 1st house so long ago, selling it now, and making the process so easy! Thank you for all that you did!
~Megan & Jess Poessnecker
Atkinson, NE


We recently bought a home in O'Neill, of which is still pending due to this virus issue and so many offices closed with working from home. Appraisers are booked solid due to low interest rates and thus slowing down our lenders. The seller worked with us as we would have been "homeless," and Stacey/Jade have shown such GREAT professionalism, patience, and graciousness working with us on buying our home while we are still in Arizona! We still have a few "hoops" to jump through before sale is final, BUT!! If not for the great staff at STRACKE REALTY!!...this process would have been more stressful!! Thank you STRACKE REALTY!!
~Bill & Ruth Phares
O'Neill, NE


Stacey and her team don't just provide customer service, they define it. To say they went above and beyond in getting me into the property I wanted would be to understate "above and beyond."
~Randy Rowe
O'Neill, NE
John was amazing to work with! Thank you for everything the last month and helping us finalize on the new business and our new home!
~Gideon Taylor
O'Neill, NE

Terrence and Stacy were AMAZING with me! They were so patient and willing to work with all the issues I ran into! It was a long process but I'm so glad I chose them!!! Thanks guys!
~Aleasha Price
O'Neill, NE

You guys were so great to work with!!!! Easy. Quick. Friendly. Could not have done it without any of you. Thank you so much especially to you Stacey Stracke, and all of the random text messages back-and-forth.
~Lance & Terra Classen
O'Neill, NE


In the past year I have had the opportunity to not only buy a property listed with Stracke Realty, but sell two properties as well. As both a buyer and a seller, I felt Stacey and her team of professionals were responsive to all my questions and were always there when I needed them. I hands down recommend them in either situation, and although I don't plan to buy or sell real estate in the near future, wouldn't hesitate for a second to call them if I do. Thank you again for the wonderful service!
~Crystal & Jeremiah Dailey
Ainsworth, NE


The Stracke Realty team are a wonderful group of people. Very encouraging and helpful. Im so happy that they were the ones to help us find our new home. A home I can see my family in for many years to come. They are great at helping you through the purchasing process if you are a first time home buyer like me. So thank you guys so much. Me and my little family appreciate it so much.
~TyLinn Dodd
O'Neill, NE


We bought a place just outside of Bassett, Ne our move was from Omaha, Ne. John Miller and Stacy helped us through the whole process we relied alot on them ! John had a great ear :) If you want a great company to help you buy or sell we definitely recommend them!! ☺️
~Michael & Ruthie Vincent
Bassett, NE


Stacey is fantastic to work with, top notch realtor and even better person!!! Thank you for your help in selling our home. It was a pleasure working with you, Stacey. Your knowledge and professionalism made the whole process easy. Happy customers here!!
~Gary and Stephanie Cuddy
Lincoln, NE


Thank you so much Stacey for the work you did for us getting us our beautiful acreage you worked hard for both parties and we are forever grateful 😁😁!!
~Marge Huston
Brown County, NE


I had been house hunting for a few months around the Ainsworth area when I came across the house on Maple Street which was being sold through Stracke Realty. From the time I toured the house, made an offer, did a final walk throughout and closed, Stracke Realty and Real Estate Agent John Miller made the process more than smooth in a month's time. I felt John was honest, supportive and went out of his way to provide good communication between the seller and I. If you're looking to buy or sell, I'd highly recommend working with John and Stracke Realty!
~Kwynn Gracey
Ainsworth, NE


John Miller was helpful in finding a home for me in North Central Nebraska. He was able to show me multiple listings based on the characteristics I gave him. He listened thoughtfully to my comments about the things I liked and didn't like about each property. He geared his communications - in person, by phone, through text and email - to my needs. After reviewing several properties, John suggested we review a property that was not on my radar screen. It turned out to be the property that I liked best and bought!
~Dave Berkland
Bassett, NE

I like the quote "A realtor is not a salesperson, they are a matchmaker" because it's TRUE. Buying a house is such a taunting ordeal but Stracke Realty made it seem not so scary. We were paired with John Miller. Little did we know he was brand new to the world of real estate. Based on his ability to answer our questions & keep in touch with us, we had no idea he was a new agent. I would recommend Stracke Realty to anyone looking to buy or sell.
~Matthew & Caitlin Sturdivant
O'Neill, NE

We want to say a great big thank you to Stacey Stracke, and her whole team, for helping us sell our house. They worked hard, through some challenging circumstances for a successful sale. We would highly recommend employing their services, whether selling or buying. Thanks again.
~Lorin & Kathy Krieger
O'Neill, NE

Very friendly, and personable service! Always willing to do what it takes to help find the perfect place for you.
~Julie Moon
Atkinson, NE

Bought my house about 2 years ago from Stacey. It was a smooth transaction and I love the house. She was quick to respond to my questions and requests. Would buy again with Stacey.
~Jama Palomo
Bassett, NE

Stacey was very helpful when selling our home & purchasing another. She was organized & kept everything moving along in a timely fashion. She was also great with keeping us and our buyer updated. Stacey is a great resource for either buying or selling a property. If the thought of buying or selling stresses you out, contact Stacey! She's part real estate agent, part counselor! :)
~Parker & Maddie Theisen
Atkinson, NE

We don't even know where to start… Stacey has made this whole experience of buying and selling a house nothing short of incredible for our parents. We are not sure what was more important to us…her professionalism or personal attention to making us feel like this was her own parents that she was caring for. We couldn't be happier and just want everyone to know that Stacey has definitely found her niche in the world. We want to help ensure that everyone knows what an amazing realtor Stacey is and make sure that they know that Stacey doesn't look at her business as just a business, but she truly cares about the PEOPLE she is serving. Thanks again seems so short of how we really feel…but thank you from the bottom of our hearts.
~Bill & Linda Rahder
~Joel & Pam Heller
~John & Kathy Heller
Atkinson, NE


Stracke Realty did such a great job in helping us purchase our commercial property. We could not be more impressed with the professionalism, dedication and committment that we experienced. Stuart is very fortunate to have this amazing professional in our community. Thanks to Stacey and her staff for all of their hard work!
~Michele Meusch
Stuart, NE


I had a wonderful experience with Stracke Realty. They sold my real estate in a very timely fashion and I received what the property was worth. Stacey Stracke is a very professional real estate agent. I would definitely use their services again. My name is Paul Seger and my property was located in Stuart, NE. Thanks Stacey!
~Paul Seger
Atkinson, NE


When Ann and I listed our home with Stracke Realty we were blown away by the promptness and professionalism of Stacey. Our house sold even before it was advertised. Stacey was always a step ahead of the game with inspections, questions, showings, and paperwork. Stracke Realty was also the agent when purchasing our new home. During the process of the purchase, Stacey was very accessible, knowledgeable, and accommodating to our schedules. We highly recommend Stracke Realty for your next real estate purchase or sale!
~Matt and Ann Dvorak
Newport, NE