Looking for the right property?
Be the first to get hot new listings via email!
Looking at Selling?
We'll take the stress off you!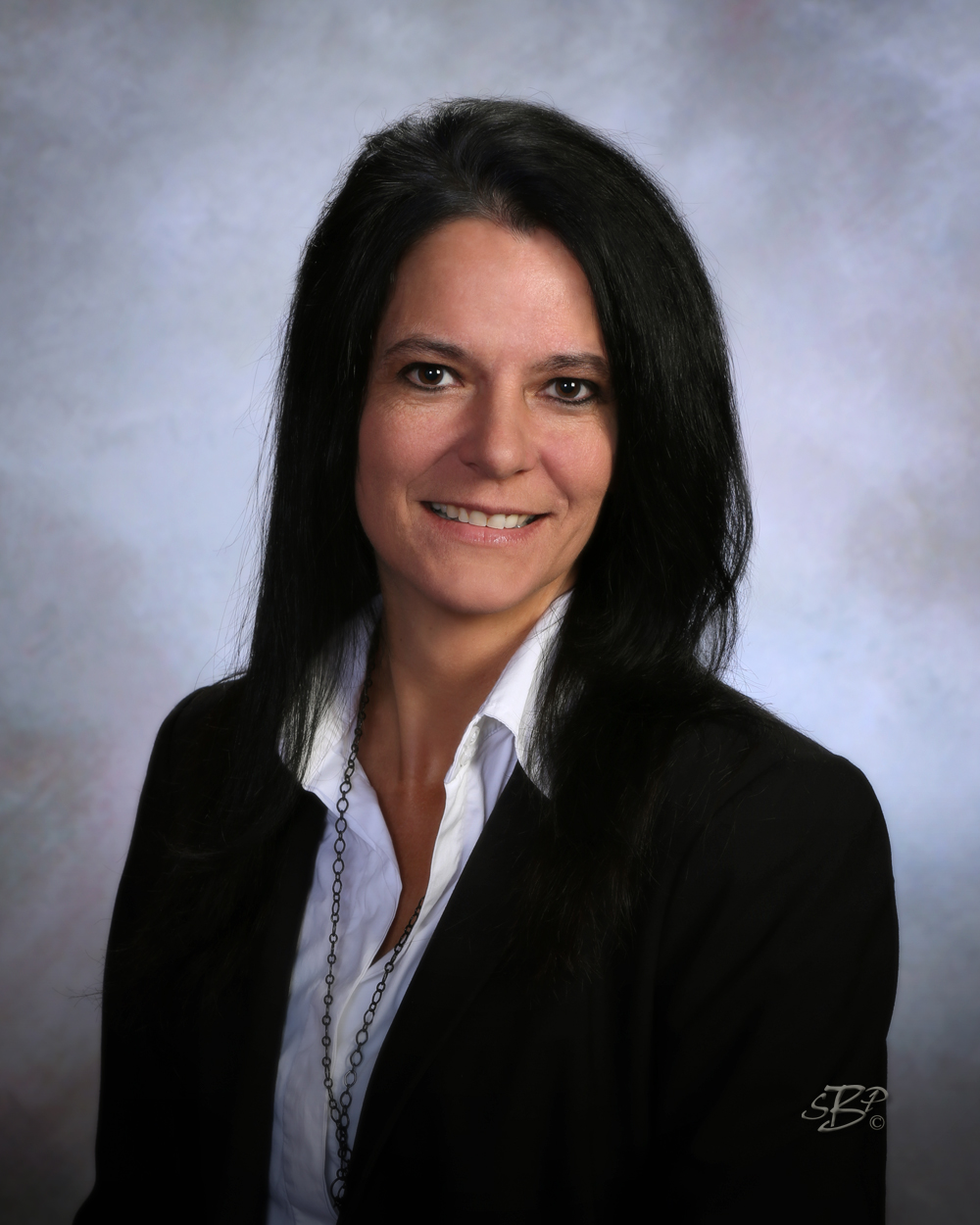 Welcome!


Stacey Stracke and her team of agents created Stracke Land & Realty as a means to better serve their clients in North Central Nebraska. The creation of Stracke Land & Realty allowed all parties to continue their passion for real estate while helping others become connected with their communities, their neighborhoods and their homes. Through the buying and selling process, the Stracke Land & Realty team is able to do just that. Having been in the financing side of real estate transactions for 20 years prior to opening the brokerage, Stacey has many years of real estate transaction experience, making sure to provide you with the very best service.
It has been the goal of Stracke Land & Realty to provide the level of service one would provide to their very own friends and family while maintaining a professional and fun experience. Stracke Land & Realty is determined to make sure the service and guidance during the process of buying and selling properties is top notch. We want your real estate experience to be one of the most rewarding experiences you have.
The Stracke Land & Realty team is made up of Broker, Stacey Stracke; Associate Brokers, Mary Foxworthy & Don Coash; Sales Associates, Terry Foxworthy, Kay Lynn Collins, Kellie Kilmurry, John Miller, Jade Ritterbush, Clarissa Eiler, Kyle Connot & Tom Ries. Also on the team are Abby Wondercheck (Office Manager/Bookkeeper/Transaction Coordinator Assistant), and Kelsey Root (Transaction Coordinator/Marketing). Together the Stracke Land & Realty team is here to serve you!


We proudly serve Holt, Rock, Brown, Cherry, Antelope, Keya Paha, Boyd, Custer, Garfield, Howard, & Valley counties in North Central Nebraska.
Testimonials
"We absolutely loved working with Clarissa on the closing of our house. She made the whole process so easy and stress free. Any questions my husband and I had were answered quickly and thoroughly! We were so happy with how Clarissa made the whole process of looking at and purchasing our house so smooth for us. She also gave us an amazing gift on our closing day. I would 1000% recommend her for being anyone's real estate agent!!!"
~Katie Harris
O'Neill, NE
"Stracke Realty was aggressive and knowledgeable of market conditions. I would absolutely recommend Stracke Realty to anyone who has property to sell. What we liked best about our agent Jade is her friendliness and great communication. I felt like we had the perfect agent!"
~Corey Palmer
Springview, NE
"Kyle was an excellent resource in helping us purchase our house. His knowledge of all the different aspects of purchasing real estate was extremely helpful. He was willing to offer very helpful opinions and solutions to us based off his past experience, and that made the buying process very easy for a first time home buyer. Every question we had was answered within minutes at any time of the day. He made the buying process of our new home seem effortless on our part and made sure we were always taken care of. I would highly recommend Kyle to anyone looking to purchase a property, he went above and beyond for us through the whole process."
~Blaine Hostert
Stuart, NE
"Our buying process wasn't the easiest with all the hurdles our bank required us to jump. Tom helped the entire time, and a week after the sale was finalized, he is still answering any questions that arise! He was fast to answer any questions and was always there ready to help! We couldn't be happier with Starcke Realty and Tom Ries! Thank you for all the help navigating this process!"
~Cody & Kalie Cassidy
Ord, NE
"Stacey was willing to help us work on our credit and get things going to help us buy our first home, and she did just that - we can't be more proud. What we liked best about working with Stacey is all the help she gave us. Stacey is wonderful."
~Brandon & Megan Jackson
O'Neill, NE
"Stacey and the agents I have worked with in her agency on numerous transactions have been very flexible, accommodating, knowledgeable, and work diligently to get the job done and transaction completed. I truly enjoy working with them!"
~Bryan Sanford
O'Neill, NE
"We wouldn't be in our forever home without Jade and Stacey. They made the process with buying our home amazing. I appreciate so much that they are buyer's and seller's agents. It made us moving from out of state so much easier. Their communication was exceptional throughout the whole process. Thank you so so much for everything you ladies did for us and our family. We couldn't have done it without you!! We are so blessed to have worked with you both!"
~Tonya & Camron Fisher
O'Neill, NE
"When I received a new job, it was turning into a very fast process for us, and Kay Lynn was amazing. She met with us when we drove up to Ainsworth the next day and showed us around to the houses we had been looking at.

Kay was amazing, I talked on the phone so much for work that, by the time I was done, I didn't want to talk on the phone anymore. But she was more than accommodating, talking through text and was on things as soon as they came up.

As this was my first home, she was willing to answer all the little first time buyer questions that I had or clarify things that I was confused on.

As far as I'm concerned, she has spoiled us for any real estate ventures we take on in the future! She has set the bar really really high!

Kay was absolutely amazing, she met with us the next day to show us properties when we were relocating for my job. She was super upbeat and had a certain level of vision that is kind of needed when looking at an empty space to figure out how things will look.

The house we bought, was originally under contract but we had asked her about it a few different times to make sure that listings on the site were accurate and it wasn't still available. While sitting at lunch during our visit, she received a message that it fell through, and was being put back up on the market! We were there for a viewing 10 minutes later and immediately fell in love with the property. The school, town and location are all perfect for us as a family with growing kids.

After we made our offer, Kay was there through the entire process to answer any questions that came up as a first time buyer and was on top of any changes that needed to be made.

Towards the end, we had a single stipulation to meet for our appraiser and it took us right down to the wire for closing, but she was checking in every day to make sure that if we needed to, we got an addendum in to protect out investment; I know I was not the only customer she had at the time, but it sure felt like I was, she was so prompt with her responses that it felt like I had 24/7 support. Kay Lynn has set the bar really high for any future real estate ventures I take, after experiencing the service and dedication provided by her and the rest of the Stracke team, I feel like I will be hard pressed to find the same level of service anywhere else.

Thank you for the warm welcome to the community!"
~Tim & Shavaughn Sickels
O'Neill, NE

"There is not one little thing that we could possibly say that Jade did not do fantastic. We lived 4 hours away and were not able to be in town for a lot of the paperwork and fine details. Jade did a fantastic job of keeping us in the loop and informed as to what was going on from the start. The first home that we had put an offer in on got a better offer, and we were unable to get the house. Jade continued to look for exactly what we were looking for and found us our dream home and an even better home than the first one that we had liked. The closing of the house went smooth and the only reason for that was because of Jade. Jade is a fantastic realtor, and I would highly recommend her and the Stracke team to anyone that is looking to buy a home or sell a home in the O'Neill area. Thank you Stracke Land & Realty and an even more special thank you to Jade for simply being Jade and getting to know us and what we wanted and were looking for rather than just showing every house that was available to us. Jade got to know us as friends and people and treated us as friends throughout the entire process."
~John & Patricia Bauer
O'Neill, NE
"Quite knowledgeable of the market and the area, willing to accommodate."
customer on extended hours, overable quite flexible in dealings and negotiations."
~Denton Weichman
Ainsworth, NE
"I would highly recommend Kay Lynn Collins. She went above and beyond to help me sell my property as well as helping me look for a new property. She even gave me a FaceTime tour of a home when I couldn't be there!"
~Tina Moylan
Long Pine, NE
"Stacy did a great job for me and was always available to talk. She kept me informed of what was happening. I was an absent seller, and the service she gave me in a difficult closing was perfect."
~Betty Earley
Bassett, NE
"Stacey and her team are absolutely THE BEST in the business. We were first time home sellers, so we didn't know what to expect. Stacey was extremely professional and very personable with our family, she was also there to help answer all our questions, no matter the day time of day. There were so many hurdles we had to jump over from going sale pending, to back on the market, and then finally finding our perfect buyer to get our home SOLD. Stacey also found the most perfect fitting home for our family. We will 100% always recommend Stracke Land & Realty to everyone wanting to sell or buy their home. She really has a wonderful team. Thank you Stacey for helping us sell our property and buy our perfect home!"
~Jacob & Tara Soukup
O'Neill, NE

"Overall, I always felt like Stracke Land & Realty had our best intentions at heart. John would take time out of his normal working hours to make sure that we had everything we needed from his side of things. Couldn't be more happy with the service!"
~Michael Shaffer
O'Neill, NE

"Our realtor Jade was amazing! It was easy to see that she enjoyed her job and that she liked to help people find the home they wanted. She made us feel welcome from the very first time we met. She had a lot of energy and spirit and it was a joy to work with her. She is a very well rounded individual and carries herself with confidence. We enjoyed her sense of humor and we were impressed with her professionalism and responsiveness. It took us a while to find the house we wanted, but her positive attitude kept us on the right track. Jade was very warm, friendly, efficient and knowledgeable and we would highly recommend her to anyone looking to purchase a home."
~Ryan Sieg
O'Neill, NE

"Clare and the whole Stracke Realty team were so helpful as we navigated the always changing roads of purchasing. She was there every step along the way, always thinking ahead of what needed to be done. We have used Stracke Reality with previous purchases and sales and will continue to use them for future!"
~Jon & Lindsay Loutzenhiser
O'Neill, NE

"My husband and I chose this real estate company after our contract with another real estate company expired after 6 months without selling our house. Stacey listened to us when we suggested a price for our house. She did not say we were asking too much as the other company had, but even told us to set the price higher. Within 4 wks of signing with Stracke, we had a buyer for the price we had wanted to sell it for. We were amazed! Stacey was enthusiastic and friendly from the beginning. She kept us informed of showings, asked us questions, explained processes, and was in general, very thorough and professional, unlike our previous company. We would highly recommend Stracke Land & Realty!"
~Larry & Linda Hamm
Butte, NE
"Stacey Stracke and her team of professional realtors will provide you with exceptional service and support in all of your real estate needs!"
~Sokratis Simos
Bassett, NE

"After living in our home for one year now, we are really enjoying the remodeling projects! We recommend your team to everyone we know that might be house shopping. We have bought several homes throughout our marriage, and Stracke Land & Realty has been the best realty group to work with. If we ever make the leap again, you will be the first to know! Keep up the excellent work!"
~Cora & Walter Calkins
O'Neill, NE

"Working with Mary Gambill was a great experience and advantage for our intentions on buying a house. Her advice and recommendations; from properties to financial options were outstanding. We started seeing properties in November 3rd and we close to our house in December 23rd!!"
~Jamie Morales
Ainsworth, NE

"It was great buying experience working with you and your team. Thanks!"
~Daniel Nekolite
O'Neill, NE

We had the best experience ever with Stacey
~Tracy Kaczor
O'Neill, NE

I can't say enough good things about Jade and Stacey. They have been so helpful through the whole buying and selling process. I am pretty sure that I asked a zillion questions and voiced as many concerns but each time I was given a timely answer and was never made to feel like a pest. Both of these ladies know their stuff and are truly professionals in the real estate world. Thank you so much for making the buying and selling process so easy. Love my new home and love Stracke Land & Realty!
~Mary Boyle
O'Neill, NE

Stacey, thank you for making this such an enjoyable and smooth transaction. I certainly would recommend you to anyone that is ready to buy or sell their home. It has been my pleasure to work with you. 10 out of 10 rating!!!!
~Charlotte Linquist
Page, NE

Our acreage in Creighton was something we wanted to sell but to the right buyer because it was our home for many years and we had many, many wonderful memories there before moving to Bellevue.

We took our time moving and after 6 months we were ready to list it with a realtor. Another 6 months with that realtor passed without any buyer so we looked for someone else in the area to list with. The name that kept coming up on Facebook, Instagram, and Twitter was Stracke Land & Realty. This looked like a busy, aggressive, up and coming agency so we contacted them to look at our acreage to see if they would consider listing our Creighton home which is out of their usual area of O'Neill/Holt County.

Stacey came the next Saturday we were in the Creighton area. She was very through in looking and asking questions and taking pictures spending a couple hours looking the acreage over up and down, in and out and was ready to take this on. Contract in hand she listed our acreage and advertised it on their website, Facebook, Instagram, and Twitter. The description that went along with the listing was fantastic, almost like they had lived there and loved it like we did.

It didn't take long for people to call wanting to look and Jade brought this couple to look at our acreage. By the end of that first week we had an offer on the table which was very close to the listing price.

All through this process we were kept very well informed by text, phone calls and/or emails as to what was needed from us or what we were waiting for from the buyers financing agent. With us living in Bellevue and our acreage in Creighton, 3 hours away, technology was used to sign electronically, send paperwork back and forth and it all went smoothly.

For the final closing signatures we did meet in O'Neill with Stacey so we could meet with her one last time to thank her and Jade for their work throughout the process. Other than a couple unforeseen delays due to financing requirements, this was an easy process especially living 3 hours away and dealing with this COVID-19 situation.
~Mike & Karen Costello
Creighton, NE

We have used several realtors and brokers over the years but Stacey is one of the very BEST! She was so friendly and easy to work with and kept us well informed through out every step of the process of selling our family home. We really appreciate how quickly she responded to all of our questions and requests. We highly recommend Stacey and would use her again in a heartbeat!
~The Sunny Alderman Family
Newport, NE

Jade Ritterbush was very helpful and answered all my questions, and if she did not know, she would find it out for me. Being a 1st time home buyer, I had many questions and did not know the process. Jade made sure to make me feel comfortable and took great care of us. I highly recommend her as a realtor. She even did everything she could to help make it a speedy sale. Thank you Jade!!
~Melinda & Shawn Cole
O'Neill, NE

Huge shoutout to Stacey Stracke for helping me buy my 1st house so long ago, selling it now, and making the process so easy! Thank you for all that you did!
~Megan & Jess Poessnecker
Atkinson, NE

We recently bought a home in O'Neill, of which is still pending due to this virus issue and so many offices closed with working from home. Appraisers are booked solid due to low interest rates and thus slowing down our lenders. The seller worked with us as we would have been "homeless," and Stacey/Jade have shown such GREAT professionalism, patience, and graciousness working with us on buying our home while we are still in Arizona! We still have a few "hoops" to jump through before sale is final, BUT!! If not for the great staff at STRACKE LAND & REALTY!!...this process would have been more stressful!! Thank you STRACKE LAND & REALTY!!
~Bill & Ruth Phares
O'Neill, NE

Stacey and her team don't just provide customer service, they define it. To say they went above and beyond in getting me into the property I wanted would be to understate "above and beyond."
~Randy Rowe
O'Neill, NE

John was amazing to work with! Thank you for everything the last month and helping us finalize on the new business and our new home!
~Gideon Taylor
O'Neill, NE

Terrence and Stacy were AMAZING with me! They were so patient and willing to work with all the issues I ran into! It was a long process but I'm so glad I chose them!!! Thanks guys!
~Aleasha Price
O'Neill, NE

You guys were so great to work with!!!! Easy. Quick. Friendly. Could not have done it without any of you. Thank you so much especially to you Stacey Stracke, and all of the random text messages back-and-forth.
~Lance & Terra Classen
O'Neill, NE

In the past year I have had the opportunity to not only buy a property listed with Stracke Land & Realty, but sell two properties as well. As both a buyer and a seller, I felt Stacey and her team of professionals were responsive to all my questions and were always there when I needed them. I hands down recommend them in either situation, and although I don't plan to buy or sell real estate in the near future, wouldn't hesitate for a second to call them if I do. Thank you again for the wonderful service!
~Crystal & Jeremiah Dailey
Ainsworth, NE

The Stracke Land & Realty team are a wonderful group of people. Very encouraging and helpful. Im so happy that they were the ones to help us find our new home. A home I can see my family in for many years to come. They are great at helping you through the purchasing process if you are a first time home buyer like me. So thank you guys so much. Me and my little family appreciate it so much.
~TyLinn Dodd
O'Neill, NE

We bought a place just outside of Bassett, Ne our move was from Omaha, Ne. John Miller and Stacy helped us through the whole process we relied alot on them ! John had a great ear :) If you want a great company to help you buy or sell we definitely recommend them!!